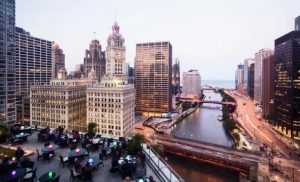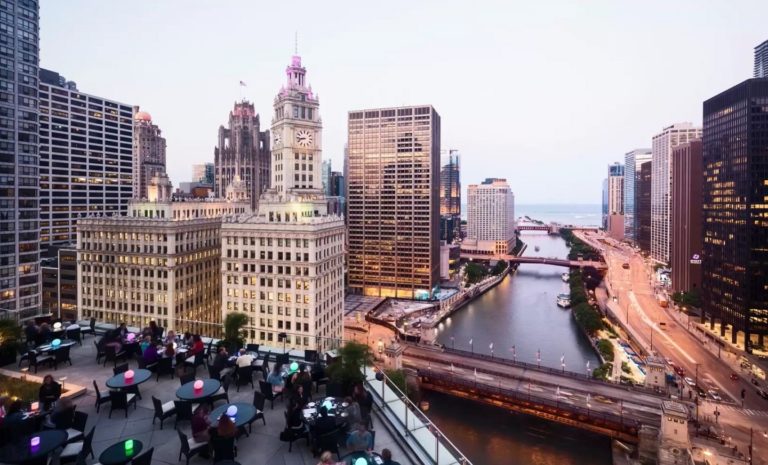 Chicago is a beautiful city but what makes it even more beautiful is some of their most beautiful luxurious housing estates.
There are thousands of options for buying a house available in Chicago, if you have thousands or rather millions of dollars to spend on them. No matter what the location of the house is, whether it's in the suburbs or a fancy high rise flat, every house can be affordable or pricey.
But there are always big fish living in the pond and Chicago has some of the most expensive houses in the nation. So, let us find out the costliest houses to buy in Chicago as mentioned below.
363 E Wacker Dr. #8501 – $10.369 Million
This modern building is worth the wait till 2020 when it will be completed, because it's a dream house for every millionaire. That house includes 5 bedrooms, 5 bathrooms, and 11 ceilings & recessed lighting. The building also has motorized control for windows, the windows are equivalent to the full wall, they have stone walls, luxurious fittings & appliances and heated floors.
It's a very pretty house from the outside as well. They have an exercise room, a playground, even a steam room and a sauna. Within the business district, this property is sure to attract wealthy entrepreneurs.
924 N Clark St. – $10.9 Million
This is a 100-year-old building, built in the year 1916. A huge transformation work was done on this vintage building to turn into a luxurious building with costly amenities. The house has 6 bedrooms and 9 bathrooms and a total of 4 floors. Its luxurious amenities include a chef's kitchen, a greenhouse, luxury bathrooms with huge bathtubs, a recreation room, a meditation room, a separate steam shower and wine cellar and a rooftop deck as well.
It also includes a pool in the courtyard, a fire space, a huge patio for entertainment and a fireplace too. This house is totally a King's palace. So if you can afford it, inquire wether it is on sale at the moment. There is no better place than Kale Realty to find good opportunities like this one. As this broker is the top real estate broker in Chicago, with access to the most exclusive deals.
1547 Dearborn Parkway – $11 million
This is 18,950 sq. feet Victorian limestone property, which is also quite an oversized mansion. That gorgeous palace was built in the year 1891, which makes it a Chicago vintage building as well.
This house has no less than 12 bedrooms and 13 bathrooms which is more than enough for a normal family. As a matter of fact it could be the house of a few families. Transformation of this building has been done very carefully so that the built-ins and architectural finishes were made to keep the overall feel intact. The building also contains a basement like any other old mansion.
11 E Walton St, Unit 5200 – $11.7 million
This property has 4 bedrooms and 4 and half bathrooms. This house was built in the year 2009 and in 2016 it was purchased by its latest owner. Like every other luxurious home, this building also includes floor-to-ceiling windows and separate terrace to grab the beautiful view of the city.
This house interior gives the same luxurious feel with the closet that is much bigger than the closet of the average house. It also includes a glass-enclosed wine cellar, a home theatre, a bar and a master suite. One more thing which makes it even more luxurious is that residents can also enjoys the 24-hour room service and valet parking.
Conclusion
These are the most expensive houses in Chicago. Every average person dreams to have a home like this for themselves, having a separate bedroom and bathroom for your every kid. But having a beautiful family is more important than having a beautiful house. Health, family and wealth should be achieved in this order. If you have all three, God bless you!